Recently, the group standard "Powered Oral Irrigators" (T/CHEAA 0014-2020), drafted by PERFECT GROUP CORP.,LTD., was officially released, and officially implemented on December 15, 2020, which is also the first domestic industry standard of powered oral irrigators that PERFCT participated in drafting and issuing. This group standard fills the blank in the domestic industry standard of electric toothbrushes, which is conducive to promoting the orderly development of the industry and improving the quality of the industry.
In 2020, a sudden epidemic has awakened the awareness of oral health in China. In the rapid growth of the health industry, the oral health industry also ushered in a new round of growth points. The increasing demand for oral care stimulates the development and innovation of various products in oral care industry. The release of the group standard of "Powered Oral Irrigators" is in response to the market development demand in the oral industry and provides support and guarantee for Chinese people to enjoy more professional and standardized oral care products. The implementation of the industry standard of "Powered Oral Irrigators" will guide the benign development of the electric tooth flusher product industry, enable consumers to identify the products of standardized enterprises more intuitively, and guide the normative development of the electric tooth flusher market.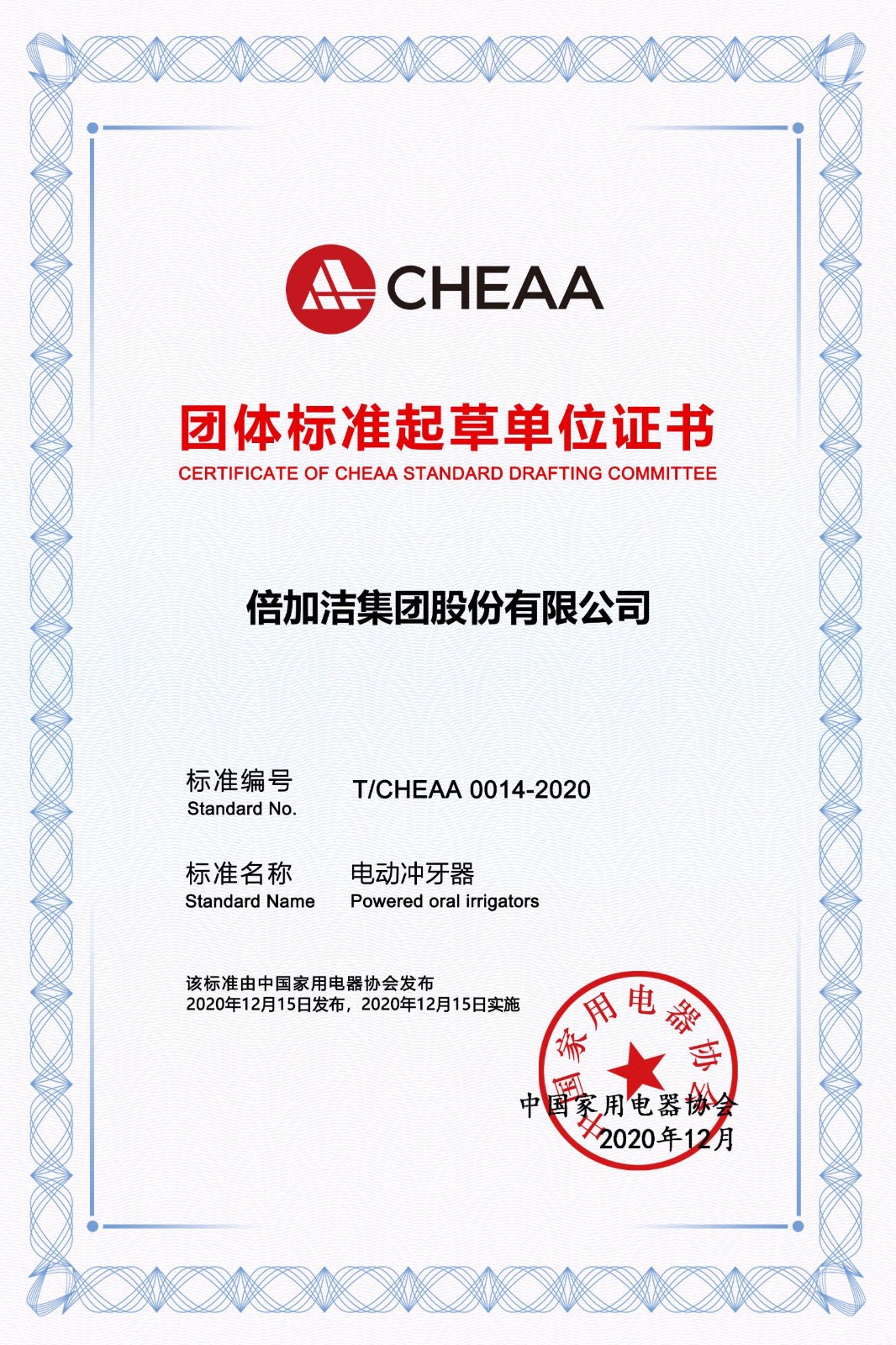 With more than 20 years of experience in the industry, PERFCT has participated in formulating a number of national standards in the oral and personal care industry. PERFCT owns more than 220 patents with independent intellectual property rights, and has a research and development testing center that is certified by CNAS. Yangzhou Hengsheng Precision Mould Co., Ltd., a wholly-owned subsidiary of PERFECT GROUP, is a national high-tech enterprise. It is in the leading position in the design and development of toothbrush molds in the industry, and a number of molds have won the high-tech product certification. PERFCT has always been actively involved in drafting national and industrial standards. As a well-known oral and personal care products enterprise in China, PERFCT takes the initiative to undertake the task of promoting the development of the industry with its innovation and technical strength, and practices industry standards and norms to promote dental industry development by setting itself an example to others; PERFCT also adheres to the vision of making life healthier and more beautiful to provide more technical support and guarantee for the oral health of Chinese people!